AUTOMOTIVE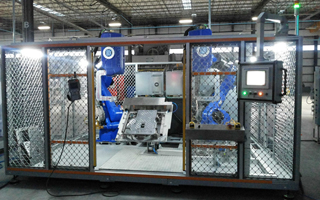 This is KRISAM's flagship revenue vertical.
We have delivered over 300 Automation Solutions for Automotive Industry across reputed multinational customer base in India, USA & MEXICO. KRISAM's strengths are in the areas of ASSEMBLY LINES, LASER CUTTING/WELDING, PRECISION ASSEMBLY of components in Cylinder Heads, Air/Fuel Filters. Further KRISAM's Testing Systems have been very successful in this industry - Glow-Plug Testing Equipment, ISO grade Fuel-Filter Test Benches.
Electrical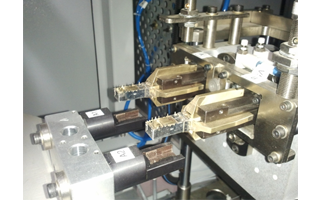 KRISAM has delivered Special Purpose Machines for Switchgear & Other Electrical Industries –
Automation of Laser Marking on MCBs, Screw-tightening of Terminals, Robotic Welding applications for Switchgear Panels, Laser Welding of Connectors, bulb-holder stitching lines. KRISAM's ability to precision handle components, perform necessary operation (welding, tightening, riveting, marking, pad-printing), increase throughput and reduce human-error have been well received.
Medical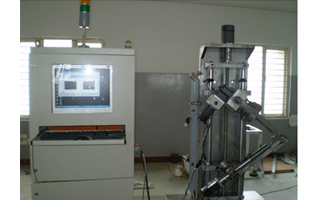 This is one of Krisam's emerging business vertical and we have delivered some precision machines for endurance testing of ARTIFICIAL KNEE JOINT.
Machine measures critical force and torque parameters for the Joint. Krisam has automated a process to synthesize (involves heating) Nuclear Medicine where the inputs are Chemicals in Liquid form and a medicine compound is delivered in a bottle for Cancer treatment.
Industrial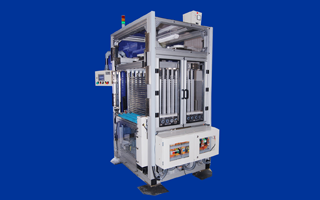 KRISAM's experience spans a wide range of applications
Laser Cutting applications for Textile Machinery, Flange Assembly & Welding for Water Pumps, Correction-Pen-Tip Assembly involves high precision assembly of 0.5mm needle and spring into a housing that forms the writing pen-tip, Glass-buffering machine for stacking of sheets of Glass, Pneumatic Equipment Assembly Lines.